Choose a real estate agent who is
Experienced, Honest, Knowledgeable, Transparent, Skilled, Personal
Get a free market appraisal and find out the value of your property.
What Customers Say About Us
Don't take our word for it, listen to our customers' voice. They talk from their heart
I would highly recommend John and his team at Whale Coast! The advertising and photography were fantastic (almost had us regretting to sell). John had a buyer lined up within a fortnight (right on the mid point of his price guide) and the prop...
Nathan & Jessica
John clearly has lots of expertise and knowledge and put us in touch with the right local people to assist us with our decision to buy as the property we were inspecting needed a great deal of work and we had come from interstate. No pressure, ju...
Brian & Debbie
He responded promptly to our initial market enquiry and gave good advice on the market value. Bryan was very helpful in providing contacts to assist us with the moving out process including clearing out and cleaning the unit to put it on the marke...
Max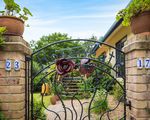 He helped me with the purchase of my dream property which took a great deal of time & was very stressful. He was very attentive & did his best to make the process as smooth as possible. Highly recommended!
Buyer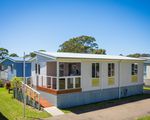 From the first meeting with John, my sister and I were impressed with his knowledge of Narooma and his easy-going, but professional, manner. The complete booklet detailing his Agency, his very competitive and low fees which includes expansive adve...
Kim (Vendor)
From the get go, my contact with Whale Coast Realty, and in particular with Bryan Coughlin, has been positive and helpful. It says it all that my property was sold 9 days from being listed for sale! Bryan's communication style is upbeat and positi...
Monica (Vendor)
What's included in an appraisal
Price Estimate
Our professional opinion of the marketability and the likely selling range of your property
Similar Recent Sales
Compare your property to others like it that have recently sold
Marketing Plan
A personalized plan and advice on how to market your property to reach buyers and achieve maximum sale price
Create More With Lyra
Use Lyra's revolutionary algorithms to plan your company's sales and marketing strategy. Seek help from your team using our skills matching technology.
Creativity is encouraged with smart context aware instruments and intelligent wizards.
Find out more ››
Manage Better With Lyra
Manage your sales and customer relationships like a pro with Lyra SaaS application. This cloud based solution can be used from anywhere in the world.
Quality support is available 24/7 thanks to our international call center. We also handle pre-sales
Find out more ››
Current market trends and conditions
Results-oriented advertising strategies
How much is your property worth?
Fill in the form and we will contact you with information about current market trends and conditions, local property values, the appropriate method of sale for your property, results-oriented advertising strategies, and a detailed timeline of the selling process.