About Us
Whale Coast Realty is an independently owned and operated boutique Real Estate agency situated in Narooma. We are the local Real estate Agents that cover areas in Narooma, Kianga, Dalmeny, Mystery Bay, Bodalla, Potato point, Tilba Tilba and beyond. We have an inherent passion for the local area, strong ties to our community and an intimate understanding of our market, as well as priding ourselves on offering an excellent quality of service and high level of care to all of our clients, which sets us apart.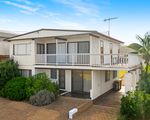 Good to deal with
John knows the market of the area very well and is enthusiastic to get you a good result.
- Jon & Zara (Vendor) - Kianga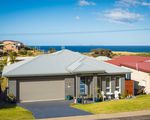 Great selling, John.
We had a lovely house, but it was on a sloping block. John did a magnificen job of selling our home, taking care to let clients know the "downside" to the home, but talking up the great views, new construction, the landscaped gardens, ect. He also deliberately targeted his marketing at appropriate demographics and areas. Whale Coast Realty have absolutely amazing staff who are always, not only friendly, bur also knowledgeable on their listings. Well done, John and your team!
- Derek & Janice (Vendor) - Kianga
John is so down to earth and shows a genuine interest in the sale of your property
John and staff were so helpful in the sale of our property and made us so welcmoe in the office. They always kept us informed 24/7. Many thanks again!
- Scott & Michelle - North Narooma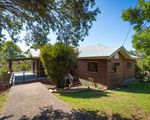 Why John Murray is the best Real Estate man we have dealt with
A friend introduced John to us. He sounded too good to be true but within a week he showed us what he could do. Work was needed on the house and he not only arrange it but had it completed during Xmas week. He assued us that the house would sell and put it on the market at what seemed to us an optimisic price. Within a couple of weeks it was sold at that price and for cash. With his back office team John's operation ran like a Swiss watch. Nothing was too difficult; everything was done ASAP. We wish that every commercial transaction went so smoothly. John Murray's ability and grasp of the local market kept us free of anxiety and made a dificult decision almost pleasurable. He is a champ!
- Brendan & Joanne (Vendor) - Narooma