About Us
Whale Coast Realty is an independently owned and operated boutique Real Estate agency situated in Narooma. We are the local Real estate Agents that cover areas in Narooma, Kianga, Dalmeny, Mystery Bay, Bodalla, Potato point, Tilba Tilba and beyond. We have an inherent passion for the local area, strong ties to our community and an intimate understanding of our market, as well as priding ourselves on offering an excellent quality of service and high level of care to all of our clients, which sets us apart.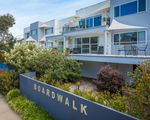 Very Good Agent
John and his staff at Whale Reality did an amazing job in assisting us with our purchase. Nothing was a problem and they clearly went above what was expected in working with us to secure our property without the "Hard Sell" that you can sometimes experience with other agents. I would not hesitate to recommend John and his staff in the future.
- -
Well done John
I've very pleased we made the decision to engage John as our agent. He has strong local knowledge, is professional and yet friendly, nature/ down to earth, and presented the property to it's best advantage. He listened to us a liaised with us throughout the whole process, keeping us in the loop and respecting our views. Thank you John and team, I can happily recommend you and Whale Coast to others.
- Wendy -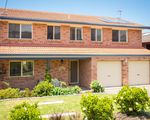 Highly recommended agent
John is very courteous, helpful & has given me great advice. He is honest and I felt fully informed at all stages in the process.
- Jennifer -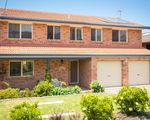 Professional
Very satisfied customers. John is a true professional to deal with. His attention to detail when presenting our home is excellent. The photo/ video shoot opportunity, in my opinion, is what sells your house and this was done very professionally too. Our house was sold in 1 week and 1 day! John also kept in touch with us throughout the viewings, imminent sale and finalisation of everything. A job well done in our opinion!
- Ian and Anne -