About Us
Whale Coast Realty is an independently owned and operated boutique Real Estate agency situated in Narooma. We are the local Real estate Agents that cover areas in Narooma, Kianga, Dalmeny, Mystery Bay, Bodalla, Potato point, Tilba Tilba and beyond. We have an inherent passion for the local area, strong ties to our community and an intimate understanding of our market, as well as priding ourselves on offering an excellent quality of service and high level of care to all of our clients, which sets us apart.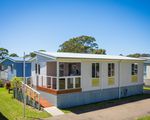 Great Agency
From the first meeting with John, my sister and I were impressed with his knowledge of Narooma and his easy-going, but professional, manner. The complete booklet detailing his Agency, his very competitive and low fees which includes expansive advertising made it a very easy decision to list our Dad's home with John, after meeting other Agents too. It was refreshing to deal with both John and Kim in a manner that was not intrusive to us and selling Dad's home in such a short period of time was just wonderful for all of us. I would highly recommend John to anyone looking to list their home in the region of Narooma.
- Kim (Vendor) - Narooma
Successful sale!
From the get go, my contact with Whale Coast Realty, and in particular with Bryan Coughlin, has been positive and helpful. It says it all that my property was sold 9 days from being listed for sale! Bryan's communication style is upbeat and positive. Very professional and able to answer all my questions promptly, he represents all that a good real estate agent should bring to a process which can be quite stressful. I would heartily recommend Whale Coast Realty to family and friends.
- Monica (Vendor) - Mystery Bay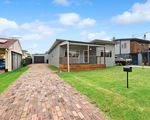 Happy with the Whale Coast realty team
Happy with the Whale Coast realty team and their efforts in supporting the sale of my fathers home. John, Kim and the team were very professional. thank you for making this emotional transition easy.
- Michelle (Vendor) - Narooma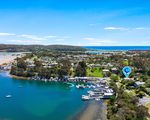 Coastal country Welcome
A calmness exists in a very busy office, A team of very happy busy people ,between rentals and sales ,there seams to be a symbiotic relationship. Commanded by a very cable Captain called John, nothing but a great experience from whoa to go, well done thanks so much
- Craig (Buyer) - Narooma